Overview
Miragami is a company dedicated to the research and development of VR and AR content and technology.
Our mission is to explore new experiences and tools that will take the medium further and inspire people in areas such as storytelling, education or healthcare industry.

Development of original content that amaze, inspire and foster further investigation.
They will be built on the acquired knowledge from Labs and Tools.
Content will focus on storytelling, interactivity and education.

Joint ventures with other companies to put the developed technology into full production use.
Partnerships will go from consulting services and formation, to implementation of the challenging parts of a project.

A set of production-ready tools enabling creators to author VR content more easily and cost-effectively.
Lab Prototypes that have proved their usefulness in the creation of Content or in Partnerships will be consolidated in polished and intuitive tools.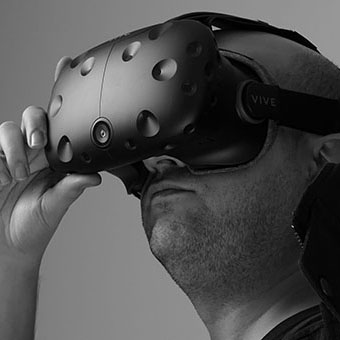 Pedro Fernando Gomez Fernandez
Founder
He is a Spanish software engineer with over ten years of experience in top companies on the video games and vfx industries. He has studied in Madrid, Germany, UK and USA focusing on advanced computer science but also on the artistic side of computer animation. Having a mixed technical and artistic background, he has helped artists to push their works to be world renowned.
Some of his research includes high performance computing, simulation and artificial intelligence. He is also responsible for introducing immersive stereoscopy computer generated rendering techniques that are already used in several studios around the world to create virtual reality experiences.
He is striving to develop new innovations and ideas that will push the virtual and augmented reality to new levels.
You can take a look to his personal web here: http://pedrofe.com/
© Copyright 2017 Miragami All Rights Reserved